By handling the entire process of transport and storage, we take complete care of both producer and client.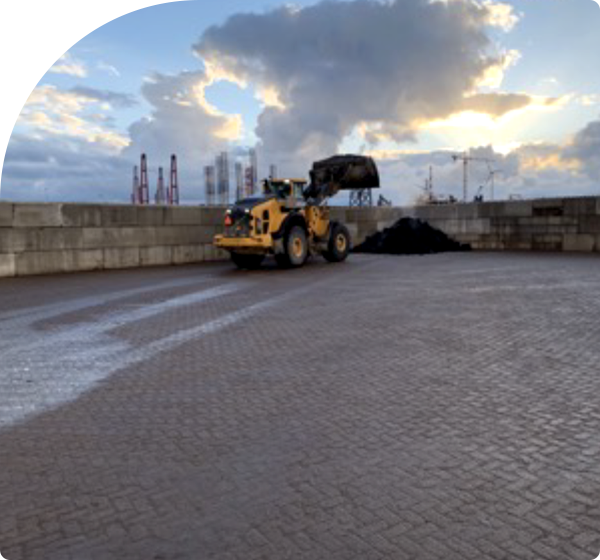 Storage & handling
Matching supply and demand is always a wonderful challenge. When there is a thousand tonnes corn available but the client needs two hundred tonnes, what do we do? We store eight hundred tonnes. We then deliver it in the desired amounts to the client at set times. This is just one of many examples of how we cooperate and facilitate.
Making products homogeneous is also part of our service. For example, when the moisture level of one part of corn is not right compared to another part, we equalise the products before we combine them.  
Drying
First we bring the product to the right quality level. For example, we purchase olive residue from a Tunisian olive oil supplier. The product is too wet to transfer by boat. In this case we let it dry in the sun to achieve the right quality for transport.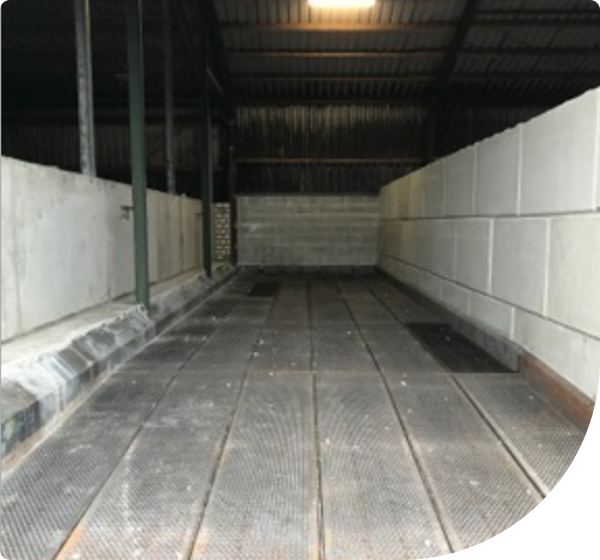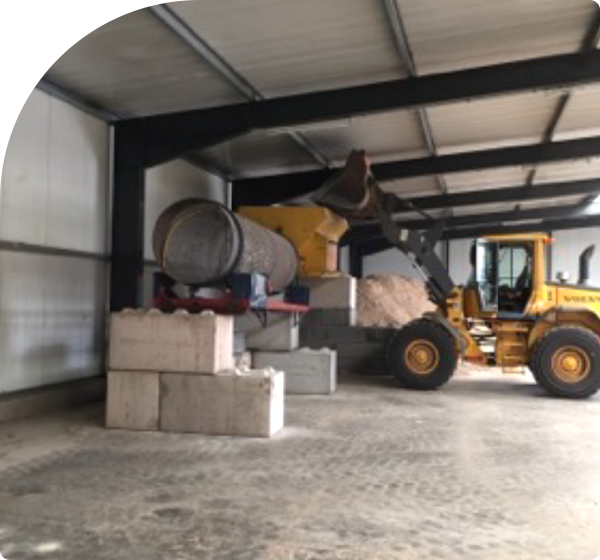 Depacking & blending
We unpack products and blend residual flows. When pallets with animal feed arrive in our storage, we unpack these by hand and mix them into an animal feed residue.
As with "Storage and handling", we first make the product homogeneous before mixing it. This is how we guarantee quality.