Agrimass works efficiently and dependably. Due to our 24/7 and 365 days a year availability, there is always an Agrimass truck on its way.
Direct
Directly or indirectly, we always ensure optimal reachability.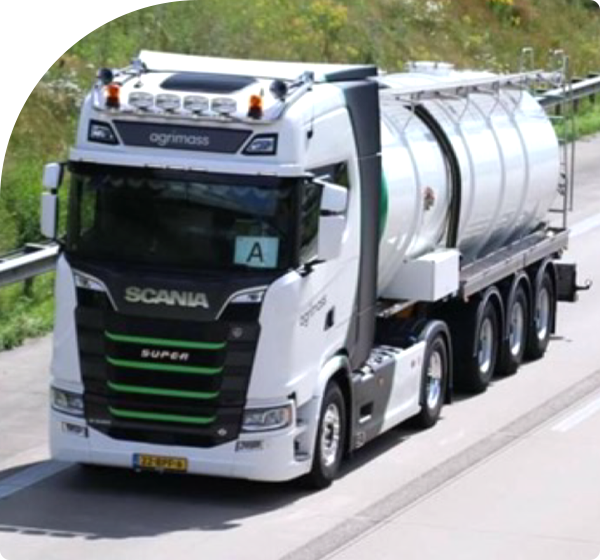 Direct transport is always in combination with indirect trade. The product does not need special treatment or storage.
Our experienced logistic team makes sure everything runs smoothly. When on the road, product quality will be monitored. And above all, we will handle all the paperwork down to the last detail.
Indirect
Indirect transport always needs a broader approach. There is more to it than going directly from the supplier to the customer.
Per project we do an inventory and analyze what is needed to get the best quality from supplier to client. We take care of the transport and investigate whether special treatment is required.
With indirect transport, storage is always needed. The reason could be that there is not enough storage with the client. Therefore we have our own storage facilities. Here we can store liquid and dry bulk products. We also use our international network for local storage solutions.